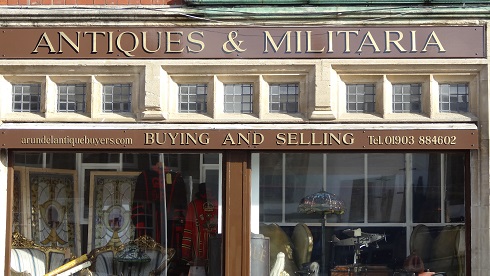 Buying Quality Items 7 DAYS 10am-5pm
Full Internet Prices Paid Zero Hidden Costs.


WELCOME TO

ARUNDEL ANTIQUES MARKET

TO SELL YOUR ITEMS CALL US ON

U.K. 01903-884602
U.S.A.+447860747027
Arundel Antiques market.



A noticable shift in the way
retailing is conducted?




On every high
street up and down the U.K.
Shops ,banks,post offices and
even chemests have dissapeared
only to be replaced by coffee
shops,charity shops,and pound shops.



Our policy for survival and improvement
has been to embrace
technologies then offer unique quality
services to both local and
international customers.




What services can we offer
as a high street store in a Castle town?.



We are in the best position to pay more for
fine antiques than one might achieve at auction.



We are in the middle of the Heritage trail
Buyers who visit Arundel are receptive .
Media Personalities,arisrocrats,and the good
old general public flock to our unique store.
By selling directly to
specialists.




Vendors will be offered researched prices
directly without the stoppages
expected from local auction rooms.



Contact David Mattey
on 01903-884602 you will recieve a
confidential insight into
what you have ,it's market value
and how best to achieve it.
.