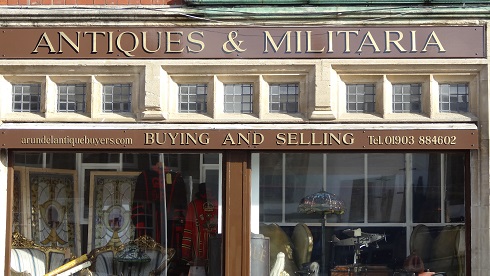 Buying Quality Items 7 DAYS 10am-5pm
Full Internet Prices Paid Zero Hidden Costs.


WELCOME TO

ARUNDEL ANTIQUES MARKET

TO SELL YOUR ITEMS CALL US ON

U.K. 01903-884602
U.S.A.+447860747027
Arundel Antiques market.



A noticable shift in the way
retailing is conducted?




On every high
street up and down the U.K.
Shops ,banks,post offices and
even chemests have dissapeared
only to be replaced by coffee
shops,charity shops,and pound shops.



Our policy for survival and improvement
has been to embrace
technologies then offer unique quality
services to both local and
international customers.




What services can we offer
as a high street store in a Castle town?.






We are in the middle of the Heritage trail
Buyers who visit Arundel are receptive .
Media Personalities,arisrocrats,and the good
old general public flock to our unique store.
By selling directly to
specialists.
Sussex Antique Auctioneers And Valuers?
Are these the people to turn to for an opinion
when faced with selling Antiques and Fine Art?
Yes Is The Answer!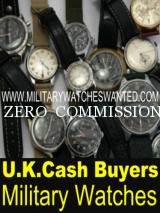 You Will Receive A Polite Courteous Reception
And Learn What Your Heirlooms Jewellery
And Collectors Items Are Worth .
Finding Accurate Valuations Today Has Never Been
Easier As Examples Of Identical Object Will Have Been
Sold Before, And The Resulting Prices Recorded Online .
Are Sussex Auction Houses Therefor
The Best Place To Sell Fine Art And Antiques?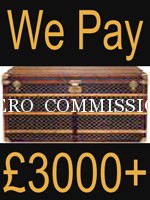 No Is The Answer Most Certainly Not . Why ?
Because 45% Of Of An Items Market Value Is
Deducted By A Cunning Deception ..
Both The Seller Vendor And The Buyer
Are Charged For The Privilege Using Sussex Auction Houses ..
A Simple Example.
If A Gold Coin Is Worth £200 To A Specialist He
Can Only Make A Bid In The Auction Of £135
Because He Will Be Stung By
The "Buyers Premium" Of 25% In Most Cases .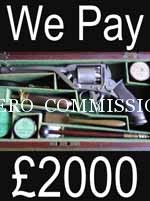 The Poor Old Seller Will Receive After Stoppages
A Mear £110 Or Close To This???? If You Are
Considering Selling Anything In The Line
Of Fine Art Or Antiques ,Please Contact
Us And Learn What Superior Options Are Available.
ARUNDEL ANTIQUE BUYERS ..
Always Pay Auctioneers Valuations In Full For All Required Items ..
With Items Which Fail To Conform To Our Usual
Range Of Stock We Provide The Finest
Consignment Selling Service Enabling
Your Itemsy To Be Displayed In Our High
Street Showrooms And Uploaded Onto
The Internet To Reach A Broad Audience …
Call David Mattey Today
On 01903-884602
Office Store Or 07860747027 Our Expertise
Extends Beyond Militaria ,Furniture, Gold,Silver
,Watercolours ,ACCESSORIES ANTIQUES
Antique valuations Worthing Ardingly Antiques
Fair Arundel Antiques Dealers Arundel Castle
Auctions In Sussex Belllmans Auctioneers British
Uniforms field Gear Chichester auctioneers
Deactivated Guns Sussex Deactivated Guns
U.K.Only Farnham Maltings Militaria ford market
French German Badges German Militaria
Gold Buyers sussex Gold price Government
officials House clearers Sussex House contents
valued from £10 HUNTING FORESTRY Kempton
Park Antiques Market Memorabilia Mills Jukebox
PLAQUES Rockola Jukebox s auctioneers
seeburg selling at auction Selling on Ebay Selling
Swords online Stride and son Auctioneers sussex
coins Sussex Medals Sussex Medal Valuations
Today's gold price Toovy toovy's TRIBAL ART Valuations Sussex




Vendors will be offered researched prices
directly without the stoppages
expected from local auction rooms.



Contact David Mattey
on 01903-884602 you will recieve a
confidential insight into
what you have ,it's market value
and how best to achieve it.
.