We will better any other offer for collections of Militaria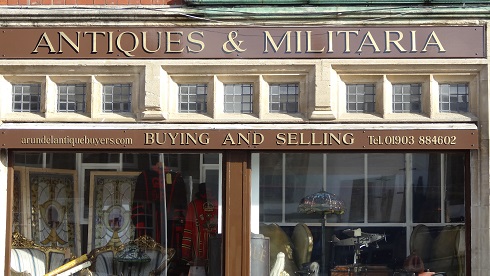 David Mattey is a highly experienced buyer of 19th-20th
century jewellery and silver,together with medals and coins.
Selling directly to dedicated proffesionals makes sence ,
auctioneers take 50% of what they recieve for your heirlooms !
If you visit a high street jewellers to sell items
which you have inherited please be warned that
You will be lucky to receive only the break value.
This equates to the component value
of stones & precious metals at their scrap price.
Many dealers in all aspects of militaria started off their career as collectors . As the boyhood hobby grows and the collector acquires knowledge he is likely to consider selling of duplicates thus becoming a dealer in Militaria at some level .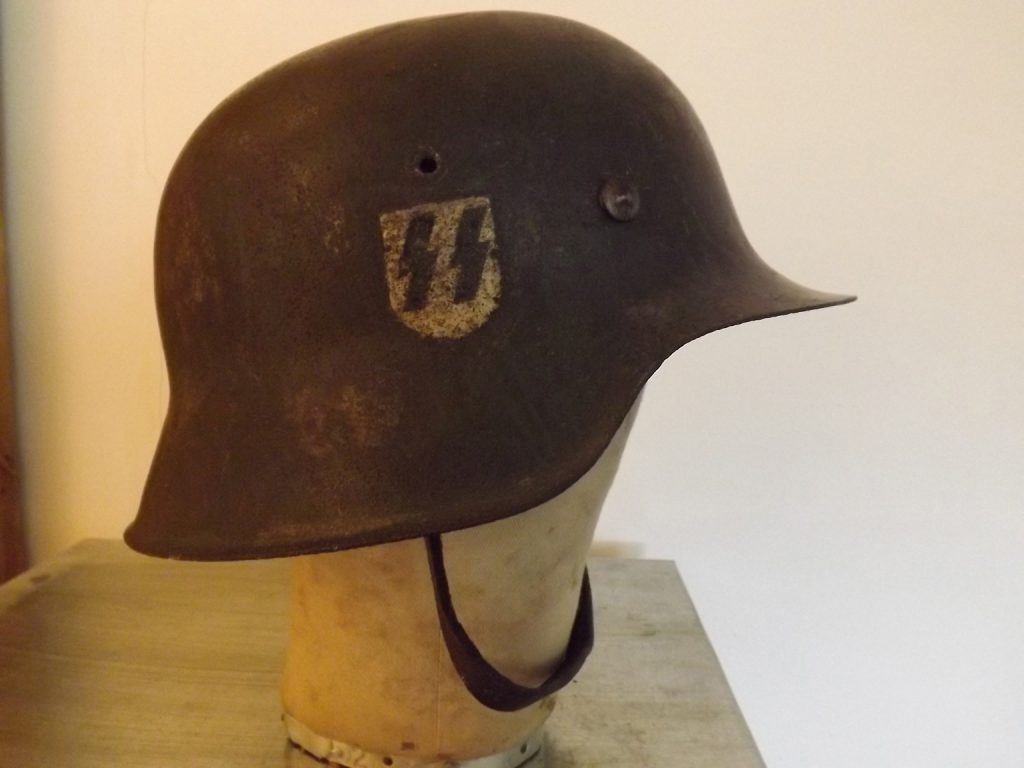 As the internet expands new websites appear offering the contents of lifelong collections .
The novice dealers will invariably fall prey to the bigger fish who already have thousands of customers with buying power . The only people who will ever seem to find fledgling militaria websites 2020 are middlemen who will "cherry pick" the inventory of anything worthwhile leaving the newcomer with a ravaged site with little or no chance of replacing the stock at a viable price .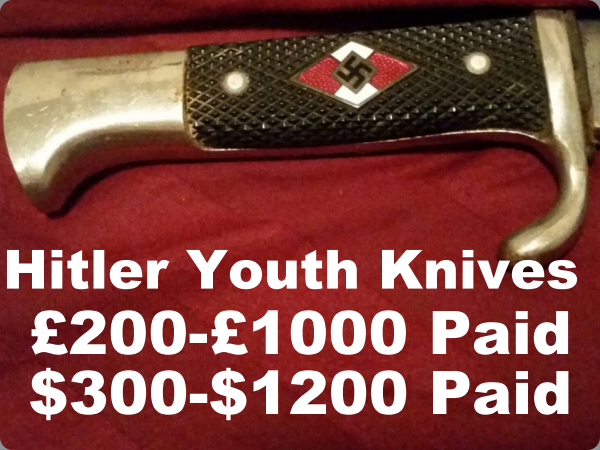 The golden period of acquiring goods directly from WW2 veterans has long gone . What has happened to prices of most WW2 collectables? They have dropped . An SA dagger in near perfect condition sells for around $950 . ten years ago such dagger frequently changed hands for $1250 . The factors governing this fall are complex .. Firstly the appetite for WW2 collecting probably peaked when a spate of films such as Saving Private Ryan inspired the then generation of collectors. Respect for Fathers and Grandfathers who served in WW2 was greater when a body of such veterans were still alive .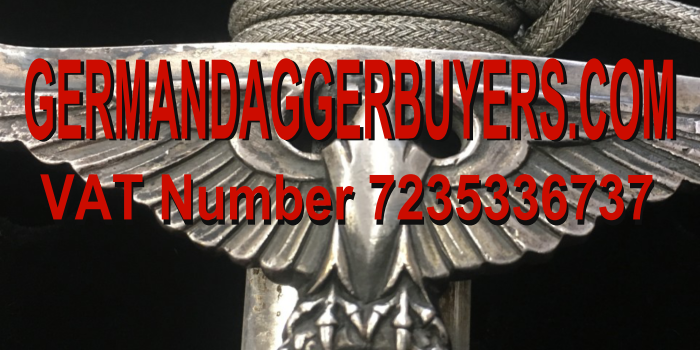 A new up and coming generation might now relate to modern conflicts such as Vietnam or even the first Iraq war?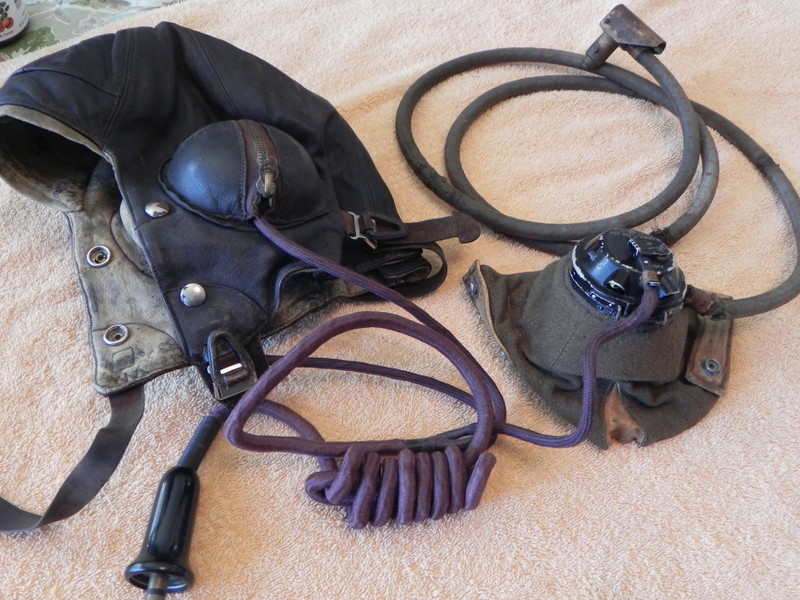 Social media has become a platform for collectors to sell person to person apparently without any need for dealers ? Or so they believe ?.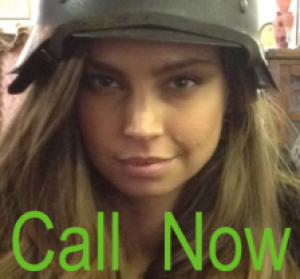 The buyers are often dealers who capitalise on the cosy clubroom atmosphere, they are motivated by profiting from the trust of novice collectors. This once again is responsible for a drop in prices. The nature of our business is perhaps different to that of others .At German Dagger Buyers we buy and supply with absolute discretion .Our better customers are unknown to the collecting community and the swaths of dealers represented on-line .. We build collections for individuals and Museums alike . We formulate world class collections for Investment groups who know that by buying items with additional history from the families of WW2 souvenir hunters is important . When the time comes for now contentious items to be displayed in museums the story of how they were obtained and by who will make the exhibit compelling . By treating "Militaria " like an archaeologist might treat an excavated coin is how we prefer to operate. The context of where, when and by whom adds so much to an item for the collector and for public displ
Selling at auction is NO better an option ?
Why ?
Firstly because the vast majority of jewellery sold at auction
is acquired by the trade, who generally wish to buy at break price!

Secondly adding insult to injury almost 50% of the total paid by
the buyer will be lost to the auction in deductions because
of the questionable practice of charging both buyer and seller..
Yes if a an online bidder pays his bill from the auction
house of say £200 you the buyer will only see half .

In defence of the auctioneers VAT is included in the 50% you will loose.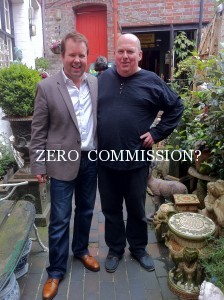 Is there an alternative place to sell?
Yes!
I for one believe there is.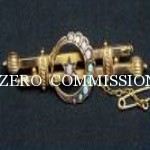 By visiting our Arundel store
"Antiques & militaria"
At 18 High Street Arundel
West Sussex BN18-9AB.
Sellers will receive an entirely different reception .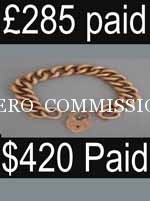 We buy items with the intention of re selling them to receptive
buyers from around the world . Only buyers with a specific objective
would enter a jewellers shop as most are not geared up for the casual browser.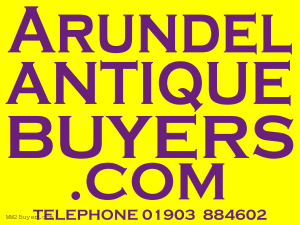 At our high street store we enjoy the cross over
sales denied by the dedicated jewellers shop.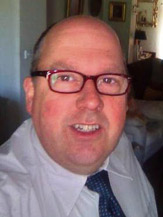 In the summer season couples are together rather than at their
respective places of work, typically this is when we sell many chains and rings .

On the run up to the festive season Arundel hosts it's candle lit
event which attracts thousands of shoppers
who become acquainted with our totally diverse stock.

Most importantly we offer to purchase directly with immediate
online bank transfer or for goods below £500 in
value we pay cash by arrangement , Vendors are required to
supply proof of their identity and sign for the transfer
of property so please be sure to bring some current form of identification..
Call David today for an
appointment or some free advice.
Buying Quality Items 7 DAYS 10am-5pm
Full Internet Prices Paid Zero Hidden Costs.


WELCOME TO

ARUNDEL ANTIQUES MARKET

TO SELL YOUR ITEMS CALL US ON

U.K. 01903-884602
U.S.A.+447860747027
Arundel Antiques market.



A noticable shift in the way
retailing is conducted?




On every high
street up and down the U.K.
Shops ,banks,post offices and
even chemests have dissapeared
only to be replaced by coffee
shops,charity shops,and pound shops.



Our policy for survival and improvement
has been to embrace
technologies then offer unique quality
services to both local and
international customers.




What services can we offer
as a high street store in a Castle town?.






We are in the middle of the Heritage trail
Buyers who visit Arundel are receptive .
Media Personalities,arisrocrats,and the good
old general public flock to our unique store.
By selling directly to
specialists.
Sussex Antique Auctioneers And Valuers?
Are these the people to turn to for an opinion
when faced with selling Antiques and Fine Art?
Yes Is The Answer!
| Antiques Dealers Blackboys, | Antiques Dealers Cooden |Antiques Dealers Copsale |Antiques Dealers Copthorne, | Chailey, |Antiques Dealers Bognor Regis, |Antiques Dealers Bolney, |Antiques Dealers Bosham, |Antiques Dealers Bracklesham, |Antiques Dealers Bracklesham Bay, |Antiques Dealers Bramber, |Antiques Dealers Brighton, |Antiques Dealers Brighton & Hove, |Antiques Dealers Burgess Hill, |Antiques Dealers Burpham, |Antiques Dealers Burwash, |Antiques Dealers Bury, |Antiques Dealers Camber, |Antiques Dealers Charlton, |Antiques Dealers Chichester | Antiques Dealers Chiddingly, |Antiques Dealers Chidham, |Antiques Dealers Chilgrove, |Antiques Dealers Climping |Antiques Dealers Colgate |Antiques Dealers Compton, |Antiques Dealers Countywide, |Antiques Dealers Cowbeech, |Antiques Dealers Cowden, |Antiques Dealers Cowfold, |Antiques Dealers Crawley, |Antiques Dealers Crowborough, Angmering, Antiques Dealers, Antiques Dealers Billingshurst, Birling Gap
Published
2019/01/25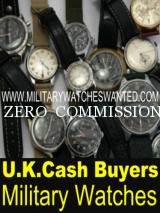 You Will Receive A Polite Courteous Reception
And Learn What Your Heirlooms Jewellery
And Collectors Items Are Worth .
Finding Accurate Valuations Today Has Never Been
Easier As Examples Of Identical Object Will Have Been
Sold Before, And The Resulting Prices Recorded Online .
Are Sussex Auction Houses Therefor
The Best Place To Sell Fine Art And Antiques?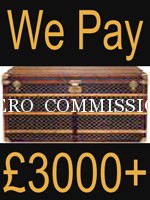 No Is The Answer Most Certainly Not . Why ?
Because 45% Of Of An Items Market Value Is
Deducted By A Cunning Deception ..
Both The Seller Vendor And The Buyer
Are Charged For The Privilege Using Sussex Auction Houses ..
A Simple Example.
If A Gold Coin Is Worth £200 To A Specialist He
Can Only Make A Bid In The Auction Of £135
Because He Will Be Stung By
The "Buyers Premium" Of 25% In Most Cases .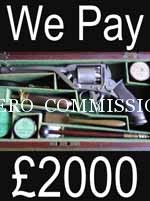 The Poor Old Seller Will Receive After Stoppages
A Mear £110 Or Close To This???? If You Are
Considering Selling Anything In The Line
Of Fine Art Or Antiques ,Please Contact
Us And Learn What Superior Options Are Available.
ARUNDEL ANTIQUE BUYERS ..
Always Pay Auctioneers Valuations In Full For All Required Items ..
With Items Which Fail To Conform To Our Usual
Range Of Stock We Provide The Finest
Consignment Selling Service Enabling
Your Itemsy To Be Displayed In Our High
Street Showrooms And Uploaded Onto
The Internet To Reach A Broad Audience …
Call David Mattey Today
On 01903-884602
Office Store Or 07860747027 Our Expertise
Extends Beyond Militaria ,Furniture, Gold,Silver
,Watercolours ,ACCESSORIES ANTIQUES
Antique valuations Worthing Ardingly Antiques
Fair Arundel Antiques Dealers Arundel Castle
Auctions In Sussex Belllmans Auctioneers British
Uniforms field Gear Chichester auctioneers
Deactivated Guns Sussex Deactivated Guns
U.K.Only Farnham Maltings Militaria ford market
French German Badges German Militaria
Gold Buyers sussex Gold price Government
officials House clearers Sussex House contents
valued from £10 HUNTING FORESTRY Kempton
Park Antiques Market Memorabilia Mills Jukebox
PLAQUES Rockola Jukebox s auctioneers
seeburg selling at auction Selling on Ebay Selling
Swords online Stride and son Auctioneers sussex
coins Sussex Medals Sussex Medal Valuations
Today's gold price Toovy toovy's TRIBAL ART Valuations Sussex




Vendors will be offered researched prices
directly without the stoppages
expected from local auction rooms.



Contact David Mattey
on 01903-884602 you will recieve a
confidential insight into
what you have ,it's market value
and how best to achieve it.
.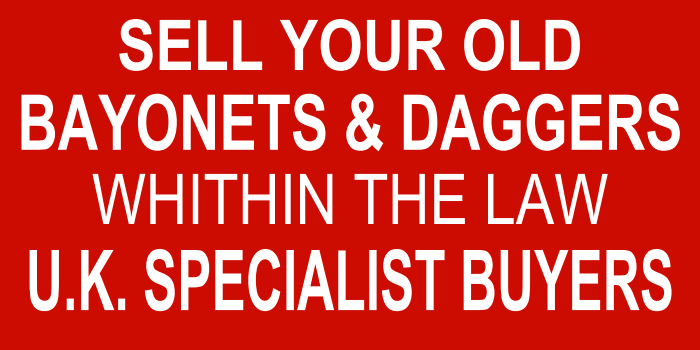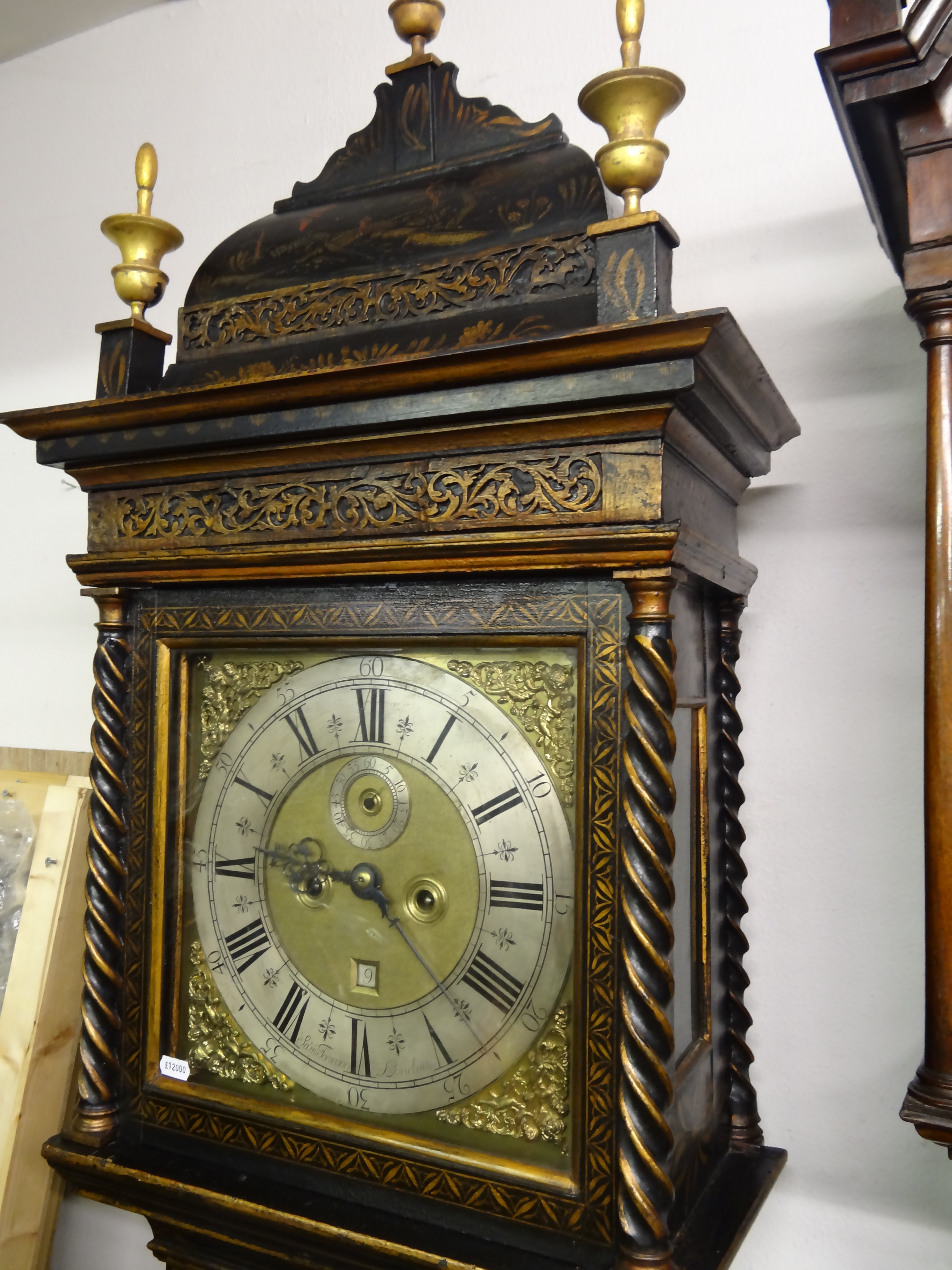 Assault Badge, An Officer's Bullion Combined Pilot's & Observers Badge
, An Early War Luftwaffe Flak Badge in Tombac , A Luftwaffe Flak
Badge by Brehmer, Luftwaffe Flak Badge – Juncker, Ground
Assault Badge ,Combined Pilot's/Observers Badge –, A Luftwaffe
Fallschirmjäger Badge by Gebrder Wegerhof, Ldenscheid, The Radio
Operator & Air Gunner Badge by C.E. Juncker, Berlin,ccccc A Luftwaffe
Observers Badge by Assmannn ,Paratroop Badge,Paratroopers
Badge ,Case for Observers Badge , Case for Observers